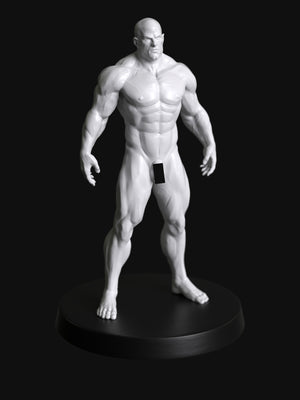 Unreleased Series 04b
Sale price Price $9.60 Regular price $12.00
The original Sedition Series 01b. Proportions were totally off, and much too large to use with other popular tabletop games.
Scale: 28mm 'Heroic Scale' (45mm standing eye level)
Base: 25mm

Material: Premium quality photopolymer resin ($150.00 USD / 1 Liter)
Process: Industrial grade high resolution SLA 3D printer
Print resolution (XYZ): 25 microns (0.025mm)

Unpainted printed resin miniature is supplied with printing supports still attached and requires careful cleanup prior to assembly and painting.